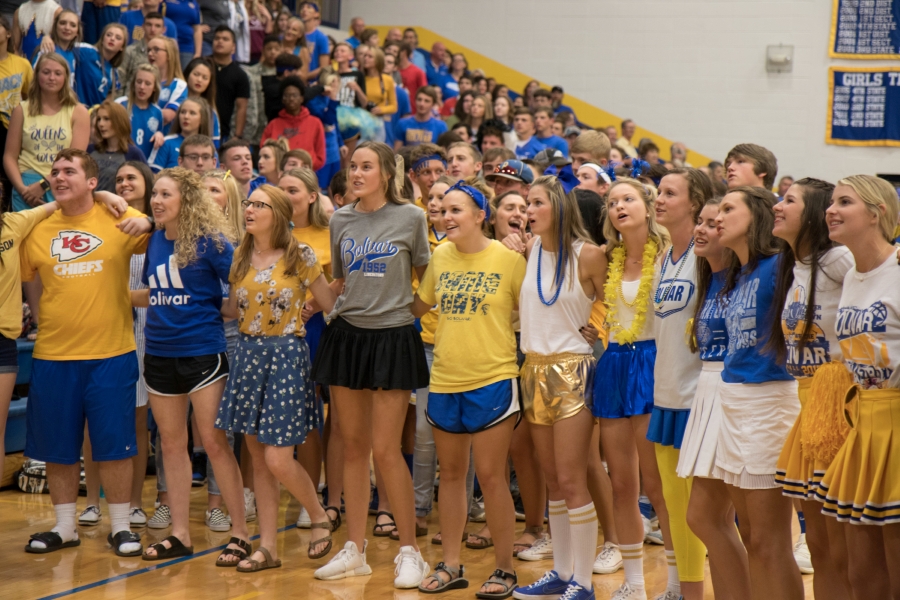 'Mid the hills of old Missouri at the gateway to the west
Stands the dear old Bolivar High School loved by all of us the best.
Gathered round her stately columns, sweetest memories will cling
Of the days when dear old high school sheltered us beneath her wings.
May thy watchword, duty, honor, be to us a beacon light,
Guide our hearts, oh, dear old high school, through the darkness of the night.
May thy glory ne'er diminish, may thy grandeur never wane.
Here's our toast, our pride and glory, dear old high school live and reign.