Please join us in congratulating the Class of 2023 inductees into the Bolivar High School Hall of Fame. The inductees into the Hall of Fame are David Hampton, Class of 1967, Linda Wieland Bunch, Class of 1976, and Fred W. Bess, Class of 1990. They will be recognized at Homecoming on Friday, September 22nd. They will ride in the Homecoming parade, attend the Hall of Fame dinner and celebration, and will be recognized at halftime of the Homecoming football game.
David Hampton, Class of 1967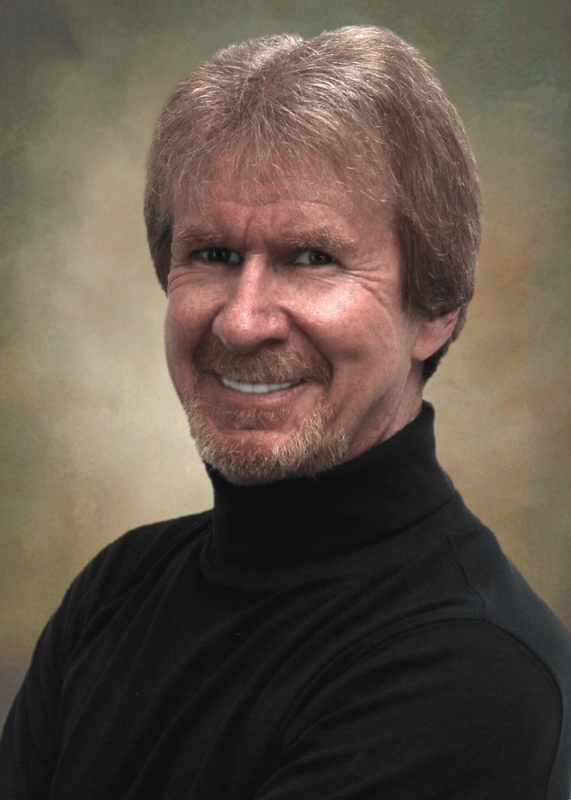 During his time at Bolivar High School, David began a significant broadcasting career while still a junior at Bolivar High School, working at KBLR/KLTB, the local radio station at the time, as an on-air personality. David graduated from Bolivar High School in 1967 and later graduated from Elkins Institute of Electronics in Dallas.
After graduation, he became assistant engineer and sales manager at KSWM in Aurora while hosting a popular morning drive show. While in Aurora, Hampton became involved in many community service activities and was the youngest member of the Lions Club. In 1972, he became the morning drive personality at KWOS in Jefferson City as well as Program Director for the station. While there, he earned the Missouri Broadcasting Association first place award for Public Service Production and Superstars of the Airwaves recognition hosted by Wolfman Jack in St. Louis. He also handled Chief Engineer duties and teaching assignments for students at KLUM, the educational radio station on the campus of Lincoln University. He was also very active with the Jefferson City Little Theatre. David came back to the Ozarks a few years later as Community Service Director and air personality at KWTO and Rock 99 in Springfield. Hampton assumed emcee duties at several country music concerts, worked as a volunteer for several charitable organizations, was a key member of the Springfield Bicentennial Committee, was an officer in the Jaycees, and was selected to America's Who's Who. Hampton also acted in the New Electric Dinner Theatre and was cast in the play "Goodbye Charlie" with aspiring actress Kathleen Turner.
Hampton's community involvement led to an appointment as District Director for the Muscular Dystrophy Association in 1979, where he was eventually promoted to Regional Coordinator for a four-state area. He worked with physicians at the University of Missouri Rusk Rehab Center in Columbia, managing services for dystrophic children, and was a volunteer for several years at MDA's summer camps. David was the production manager for the Jerry Lewis Labor Day Telethon at KOMU-TV in Columbia and assisted in telethon training for several years in Las Vegas. He also became a member of the Missouri Combined Federal Campaign (CFC) committee, coordinating campaign activities for the top health agencies in America which led to a manager's position with the American Cancer Society in Kansas City in 1984. He became a professional trainer for smoking cessation clinics and created a National Smokeless Tobacco Education Program that earned him a National Honors Citation. He also created a prime-time television special called "Profiles In Survival" that captured another National Honors Citation and a position as Manager of Special Projects at the national office of the American Cancer Society in Atlanta. David scripted, booked talent, produced, and syndicated Profiles in Survival into a national phenomenon, eventually airing in 165 markets from Boston to San Francisco on ABC, CBS, NBC & FOX affiliate stations for six seasons. These productions, featuring performers such as Steve Allen, Darren McGavin, Susan Anton, Richard Belzer, Eileen Brennan, Tracy Nelson, George Peppard, Dan & Marilyn Quayle, Cliff Robertson, Carl Perkins, and others, became the most influential image enhancement effort in the history of this number one-ranked health agency and a key tool in reducing cancer incidence via public education. The show won first place in the KAN (Kansas) Film Festival, beating out "The Burden of Proof, " a TV mini-series featuring Brian Dennehy and Victoria Principal in 1992. David also created, produced, and syndicated an eight-hour "Radiothon" featuring 30 top country music entertainers, including Vince Gill, Blackhawk, Diamond Rio, Glen Campbell, and Suzy Bogguss, that was broadcast live by satellite from the Ryman Auditorium in Nashville and Glen Campbell's Theatre in Branson to over 150 radio stations nationally.
In 1997, David returned to his roots in southwest Missouri to spend more time with his family and founded Hampton Productions, a full-service advertising agency in Springfield. David's creative expertise has been instrumental in successful campaigns for Jack Stack's multiple SRC companies, Wayne Newton, Tony Orlando, Sam Butcher (creator of Precious Moments), Springfield's Best, Rick's Automotive, and more than a hundred other companies over the years. In his spare time, Hampton has published two children's books, written five feature-length screenplays, a pilot teleplay, award-winning short stories, and is working on a novel and two additional screenplays. He also dabbles in digital canvas art, drawing, painting, and photography. He is a member of the Missouri Writer's Guild, the Springfield Writers Guild, and the Springfield Regional Arts Council. He has also served as a board member of the Missouri State Guard and as Vice President of Springfield's Best. David also recently created a website for the Bolivar High School graduating class of 1967 so fellow classmates can keep in touch with each other. He donated his work along with the domain and hosting services. Hampton's creative expertise can be found at https://hamptonproductions.com and https://davidhamptonart.com.
"His experience and insightful advice have helped me in numerous ways throughout my years as Executive Director," said Theresa Gilmore, Executive Director of Springfield's Best, Inc. "David is a highly talented and committed professional, but he never lets it get to his head. He simply loves people."

David and his wife, Terri, have been happily married for 31 years. They reside with their Sheltie Kricket on 40 wooded acres called "NatureTrace" near Fellows Lake north of Springfield. David is the son of Dean and Mary Hampton. Dean, a graduate of the Bolivar High School class of 1938, was a recipient of four bronze stars during WW2 while stationed at Duxford airfield in England. He eventually became a much-loved mail carrier in Bolivar. Mary met Dean during the war while she was a radar operator for the Royal Air Force and later became the first war bride in the Ozarks. She spent many years as a homemaker caring for six children and later worked for the Bolivar Herald-Free Press.
Linda Wieland Bunch, Class of 1976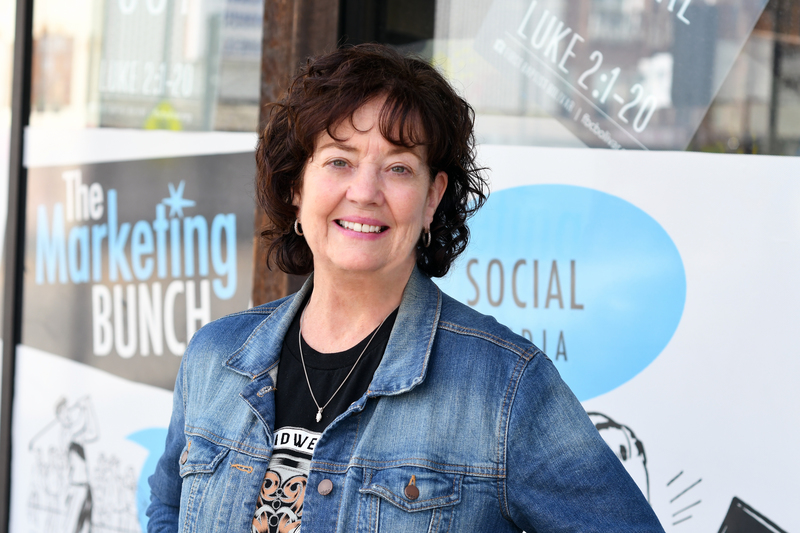 During Linda's time at Bolivar High School, she was involved in nearly every school activity available to her, including speech and debate, journalism, student council, Future Homemakers of America, Future Business Leaders of America, Royal Rooters, captain of the cheerleading squad, and she played clarinet and was a twirler for the band. On the yearbook and newspaper staff, much of her time was spent in Randy Jones' journalism room and at the Bolivar Herald-Free Press. She credits Jones and then HFP Editor Jim Sterling for her start in journalism, who gave her the opportunity to work at the newspaper. Linda graduated as class Salutatorian in 1976.
After graduation from the University of Missouri–Columbia School of Journalism, Linda was employed by the Bolivar Herald-Free Press. In 1983, she opened Ankrom Marketing – later becoming The Marketing Bunch. For the past 40 years, her company has helped many businesses and not-for-profits grow into strong community partners. "I am thankful to work with some extremely talented friends who also find a great deal of satisfaction serving and helping others succeed," she says.
Her first client was Citizens Memorial Hospital, where she built their marketing and community relations departments, established the area school nurses' coalition, and organized school and community health fairs to provide free and low-cost health screenings for thousands of adults and children. She helped develop the Miles for Smiles Mobile Dental system, the CMH Senior Health Center, and the Polk County American Cancer Society's Relay for Life, which she co-chaired for ten years.
In 1996, she started Polk County Community Connections, a volunteer effort that partners representatives from business, faith, social services, healthcare, and education to work together to identify and address needs. Linda was named Bolivar's Kindest Citizen in 2001 and received the Bolivar Rotary Civic Service Award in 2006.
Since 2013, the Bolivar Area Chamber of Commerce has been directed by The Marketing Bunch. Linda helped launch Missouri Beef Days in 2022 to highlight the importance of the agricultural industry to Polk County and the state of Missouri, which has quickly become one of the largest agricultural events in the state. Additionally, she has directed many successful local and state-level political campaigns.
Linda has made it a point throughout her career to work with students through job shadowing, internships, and apprenticeships. To date, she has mentored more than 200 students, including this year's Marketing Bunch BoMo Works apprentice, BHS Senior Ellie Blanche Thomas, her granddaughter.
Faith is at the center of all she does, and as an active member of First Baptist Church-Bolivar, her favorite part of every week is serving as the preschool greeter. "But most of all, my family is by far the favorite part of my life," she says. A true 'Liberator for Life,' Linda spends her free time cheering on the third generation of Liberators in her family at many of the same activities she participated in as a student. "I live a blessed life," she says. "And I am thankful for it."
She and her husband, Dan, live in Bolivar and share 15 grandchildren and five children, including Annie Thomas, BHS '02; Jesse Ankrom, BHS '06; Jennifer Dimock, Joel Hart, and Scott Bunch. She is the daughter of the late Howard and Blanche Wieland.
"For nearly 40 years, I have watched my mother pour herself into a life's work that has rippled across our community and extended beyond in ways that I'm certain could never be numbered," said Linda's daughter, Annie Thomas. "Many graduates leave high school seeking to achieve success for themselves. Linda Wieland Bunch has made a career out of promoting the success of everyone around her - individuals, groups, businesses, non-profit organizations, and more - in order to build a better community for all who live and work right here in Polk County."
Fred W. Bess, Class of 1990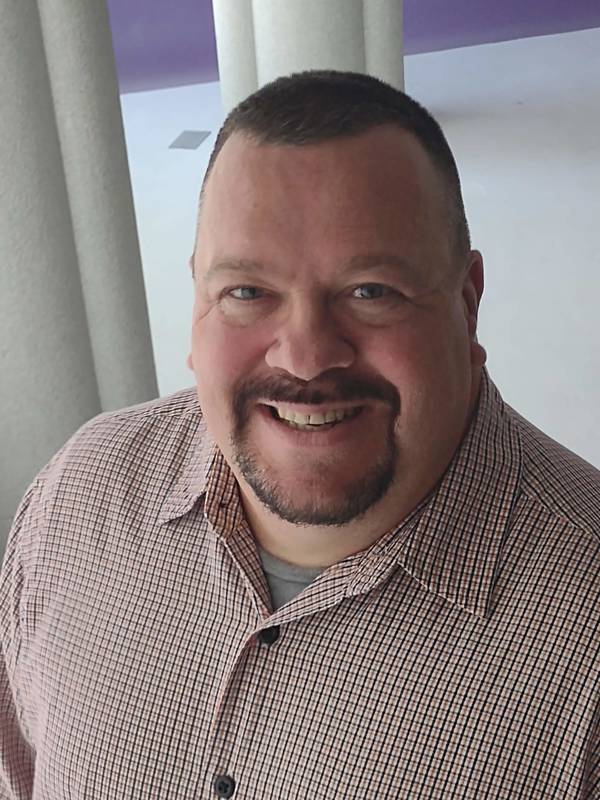 During Fred's time at Bolivar High School, Mr. Hagerman and Coach Potts had the greatest impact on Fred's life. Fred was a teacher's aide and worked out of the office in his freshman year. He was elected vice president for FFA during his junior year. Fred graduated from Bolivar High School in 1990.
In 1995, Fred enlisted in the United States Marine Corps. He was later promoted to staff sergeant while in the field. From 1999 to 2001, Fred was assigned to a recruiting station in Oceanside, CA. Fred recruited around 500 marines during this assignment. His next assignment was in Okinawa, Japan. Fred was tasked with building a library of all training manuals, equipment manuals, and weapon manuals and publications, which earned him the Meritorious Mast Award.
During his stay in the Pacific Region, the attacks on September 11, 2001, happened. Fred was deployed to Kandahar, Afghanistan. His unit saw action immediately fighting the Taliban. During his deployment in 2001 and 2002, Fred was shot by enemy fire on two different occasions and was later injured in an explosion. From his injuries, Fred received the Purple Heart. In 2003, Fred was sent back to Camp Pendelton. One of his successes was that all of the men in his platoon returned home safely from Afghanistan. For the final year of his service, he was a Barrick's Manager, in charge of other marines who did maintenance and lawn care to the Camp. Fred was honorably discharged from the Marines in 2004 and enlisted into the Air Force Reserves. In 2005, the Air Force assigned Fred to Pensacola Naval Air Station to attend Air Force Structural Maintenance School, and at graduation, Fred was the Honor Graduate Award Winner. Fred served in the reserves until May 2010 and was honorably discharged.
During his service, Fred received two Purple Heart Medals, the Navy Commendation Medal, the Navy Achievement Medal, the Combat Action Medal, the Operation Enduring Freedom Medal, the Afghanistan Campaign Medal, the Overseas Deployment Medal, the Sea Service Deployment Medal, the Recruiting Service Medal, the Humanitarian Service Medal, the Good Conduct Medal, the National Defense Medal, and the Global War on Terrorism Medal.
After his military service, Fred joined the Orange County Sheriff's Office in California for two years. After that, Fred moved his family to Bolivar in 2006. He began work for the Missouri Department of Corrections in the Ozarks Correctional Center in Fordland, MO. He ended his law enforcement career in 2010.
As a Marine (retired), Fred was asked by the Toys for Tots Foundation to be the Polk County Coordinator. His duties include fundraising, collecting donations in both cash and toys, placement of toy collection boxes, and sorting and distributing toys to community children. Fred will be heading into his 13th year this upcoming Christmas season. Toys for Tots honored Fred in 2021 with the Commander's Award for outstanding support. In 2022, Fred collected 25 large boxes of toys from local businesses, as well as $32,000 in cash donations. These total donations placed Fred as the top fundraiser and Polk County as the second most in donations in Missouri.
Fred also has a passion for giving back to his old Marine Unit. Each year, he sends slingshots to Camp Pendleton Marine Units to be included in their recreation kits to take on deployments. He has an agreement with Simple Shot Shooting Sports Company to match his personal donation. Last year, the local post office mailed the slingshots for free. Fred sent over $1,000 of slingshots last year, and this was matched by the company.
Fred created the Semper Fi Window Cleaning company and cleans windows for area businesses.
Fred's son graduated from Bolivar High School in May, and his daughter is at Bolivar High School and is very active in band and soccer.
"Fred exemplifies sacrifice. He gave his time for our country and continues to fight for liberty and our freedoms. He has worked for years seeing that children in southwest Missouri receive a toy at Christmas. He has given his service to the USA, Missouri, our community, his church, and Bolivar High School." said Stephen Hubbert.
Congratulations to our Bolivar High School Hall of Fame Class of 2023 inductees!