All athletic events tonight have been canceled. Boys Basketball vs Hillcrest is moved to tomorrow night, JV and V only starting at 5:30 PM. Wrestling and BMS Boys Basketball will not be made up. #GoLiberators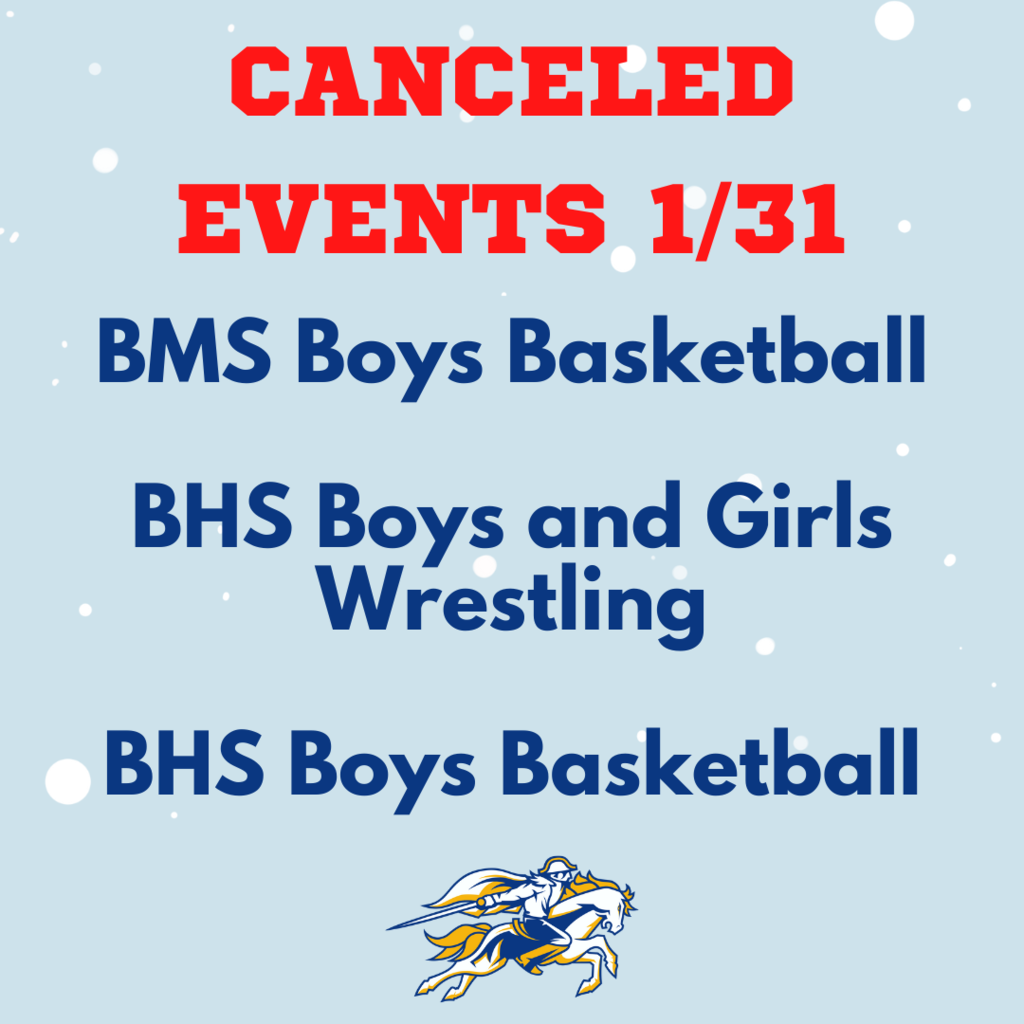 Bolivar Schools are CLOSED today, Monday, January 30, due to the incredibly slick and icy road conditions. If you can, please stay home today until the conditions improve. We hope that you have a safe and fun day off.

The Liberator Tournament begins on Thursday! Come out and support our boys basketball team! #GoLiberators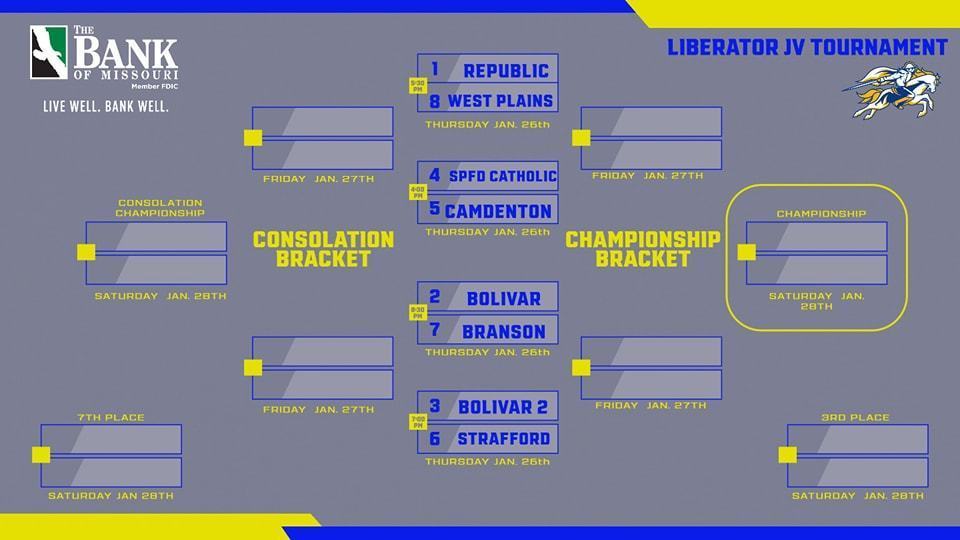 We are holding a substitute teacher training next Tuesday for anyone interested in becoming a substitute teacher!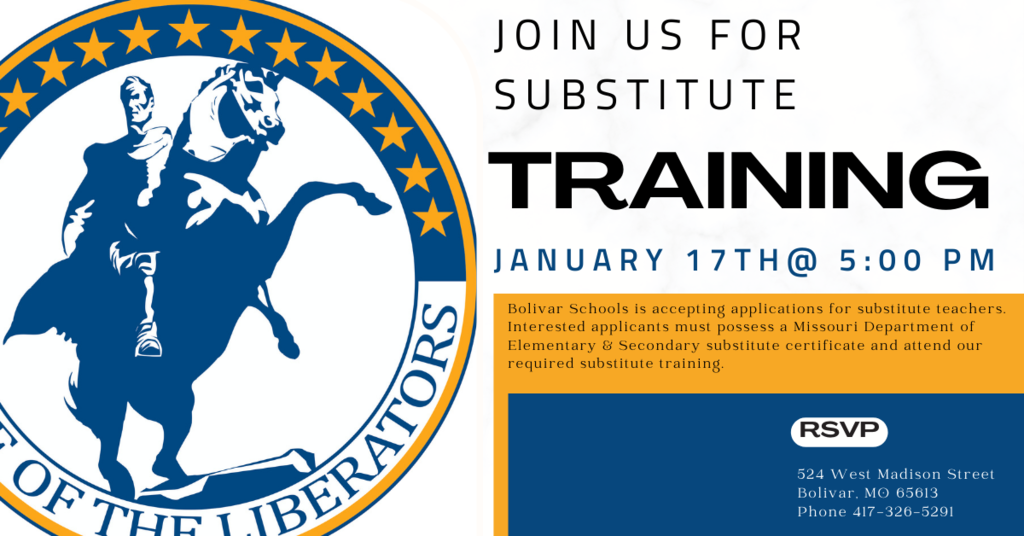 A huge thank you to two-time Olympian Staff Sergeant Spenser Mango and Specialist Cole Smith from the U.S. Army World Class Athlete program for coming to speak to our high school wrestlers! #GoLiberators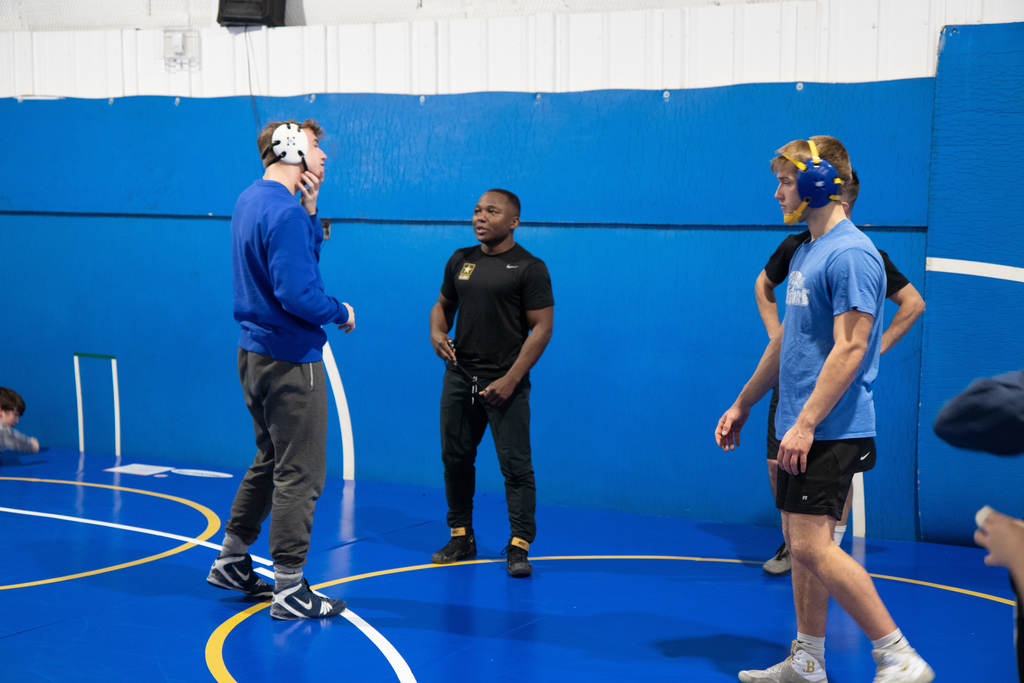 Our 8th grade and BHS Jazz band were grooving during their concert last night! Bravo, Liberators! #GoLiberators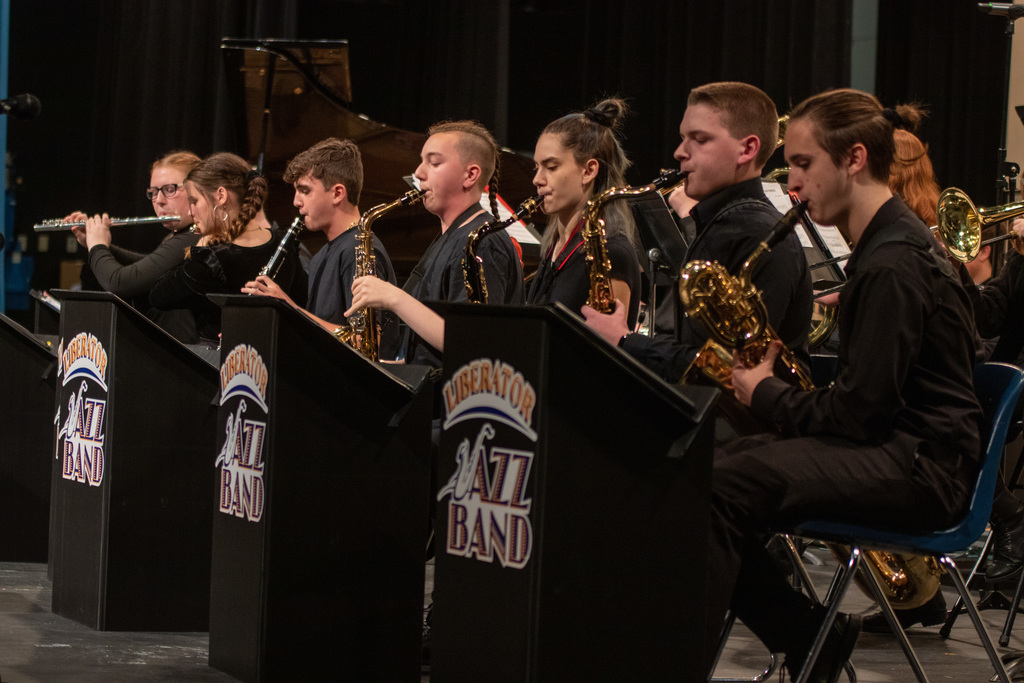 Bolivar High School is partnering with the Marine Corps Reserve in taking donations for Toys for Tots! You can drop off new, unwrapped toys through December. Toys will also be accepted as an entry fee to our girls basketball jamboree tomorrow night. #GoLiberators

Each fall, 23 schools in Area 10 of Missouri meet for an FFA public speaking competition over a variety of topics. Students who place in the top 10 will move on to the district competition. Bolivar had nine students who placed in the top 10! Congratulations to our Area 10 FFA Fall Public Speakers! Ashlyn Cowden- Forest Products- 1st Makayla Methvin- Quarter Horse- 1st Ellie Samek- Pork- 1st Caleb Simpson- YF/YFW- 1st Emma Goodman- Soil- 2nd Ben Reynolds- Farm Bureau- 2nd Mary Grace Warden- MIC- 2nd Emma Hancock- Beef- 3rd Aubrey Funk- Teach Ag Congratulations, Liberators! #GoLiberators #LiberatorsLead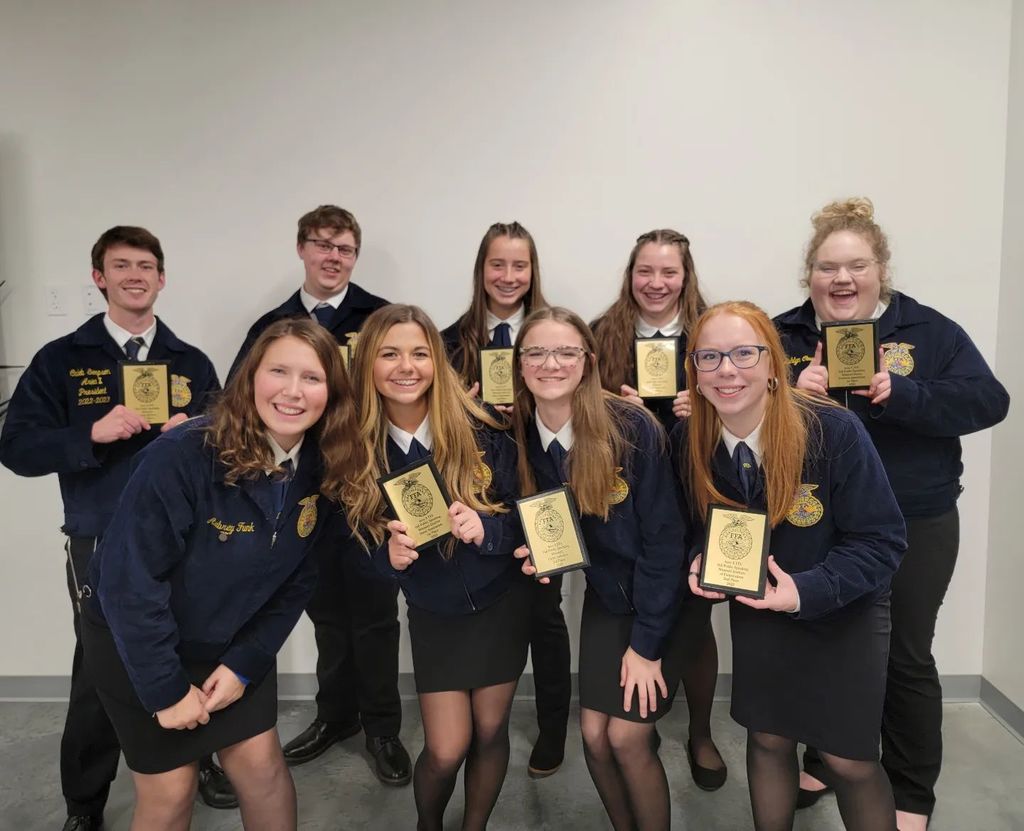 The Class of 2023 is holding a senior trip fundraiser. Tickets can be purchased from any senior at BHS. You can also reach out to Tracy Branderhorst, Haley Roberts, and Kcee Reichert. The funds go directly towards students who need help fundraising for their trip. Tickets are on sale now throughout the last day of the drawing, Dec. 16. Tickets will be entered for a daily drawing for the 12 days of Christmas (starting 12/1, each school day for 12 days). Tickets are $10 each and will be entered into all 12 drawings. You can buy tickets up until the last day before 9:00 AM, 12/16. #GoLiberators

The last few logos are being painted on our new tennis courts today! #GoLiberators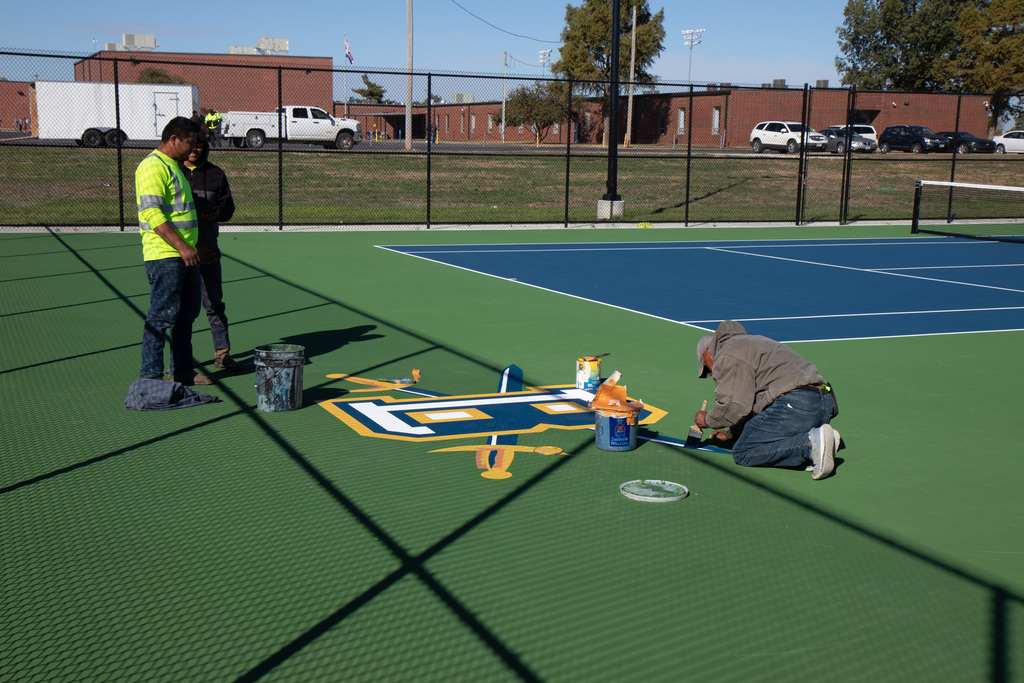 Thank you to our BHS Health OC students for helping with the BIS health fair today! #GoLiberators #LiberatorsLead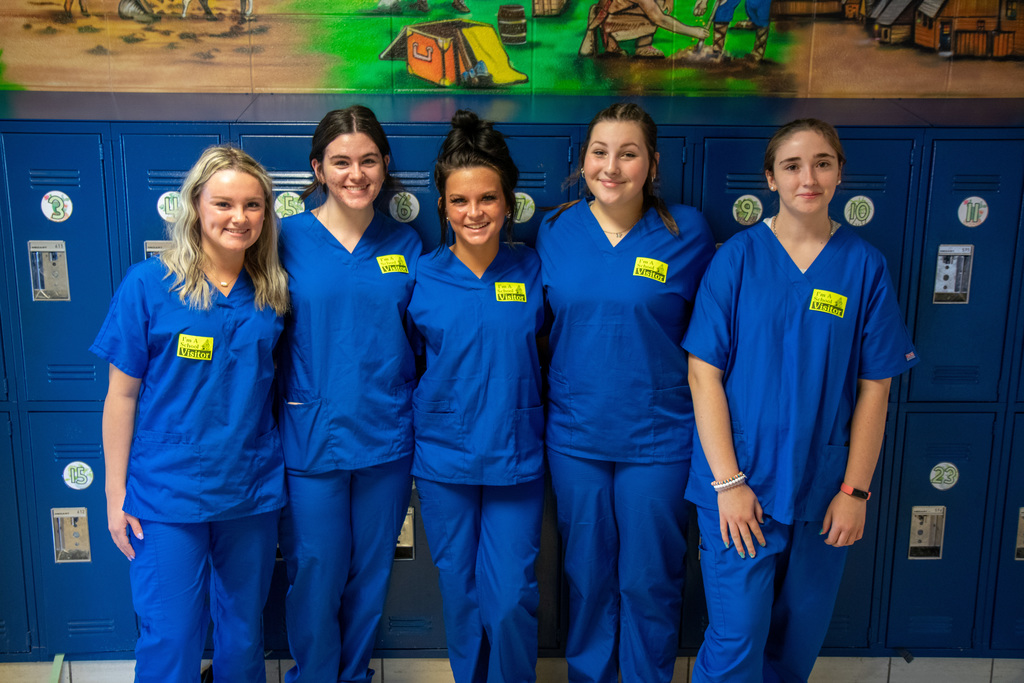 BHS Parents, a letter was sent out about the Academic Recognition Banquet that had the incorrect date. The date for the banquet is this Sunday at 12:45pm at Bolivar High School. Because of the incorrect date, an RSVP to the event is not required. The banquet is to recognize students from the 2022 Spring semester who excelled in the classroom and earned a GPA of 3.67 or higher. #GoLiberators #LiberatorsLead

Don't forget about our BHS football home opener this SATURDAY night at 7:00pm at Plaster Stadium! We are also going to Tackle Hunger that night by collecting non-perishable food items to donate to COM in honor of Cash Cable. Cash tragically lost his life in a drowning accident during his freshman year. He was an outstanding high school football player, man-child if you will, but a gentle giant. He was a very kind young man that left an impression on many! Cash would be in his junior year this season and is greatly missed! Help us honor him and his family by considering donating a few non-perishable food items at the game. #GoLiberators #LiberatorStrong

Please join us at a ribbon cutting ceremony for our new tennis courts on Tuesday, September 20th at 3:45pm. Our Lady Liberator tennis team will take the court immediately following the ceremony for a match against Kickapoo! #GoLiberators #LiberatorStrong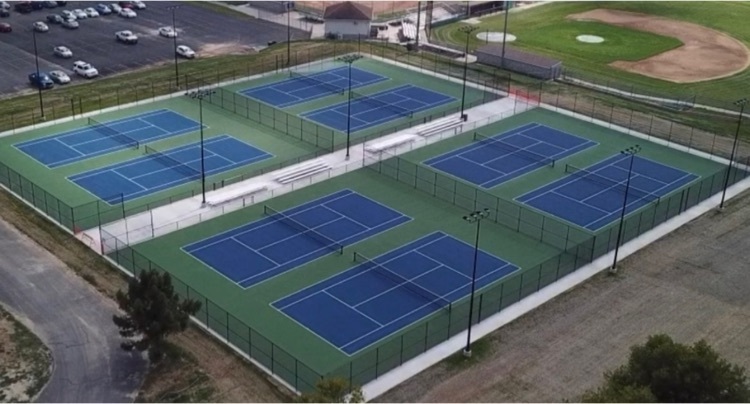 Senior Trip information meeting at 6:00 PM in the BHS auditorium

Bolivar High School will have their back-to-school prep day on Thursday, August 11. Students can get their class schedule, Chromebook, school picture taken, and more! #GoLiberators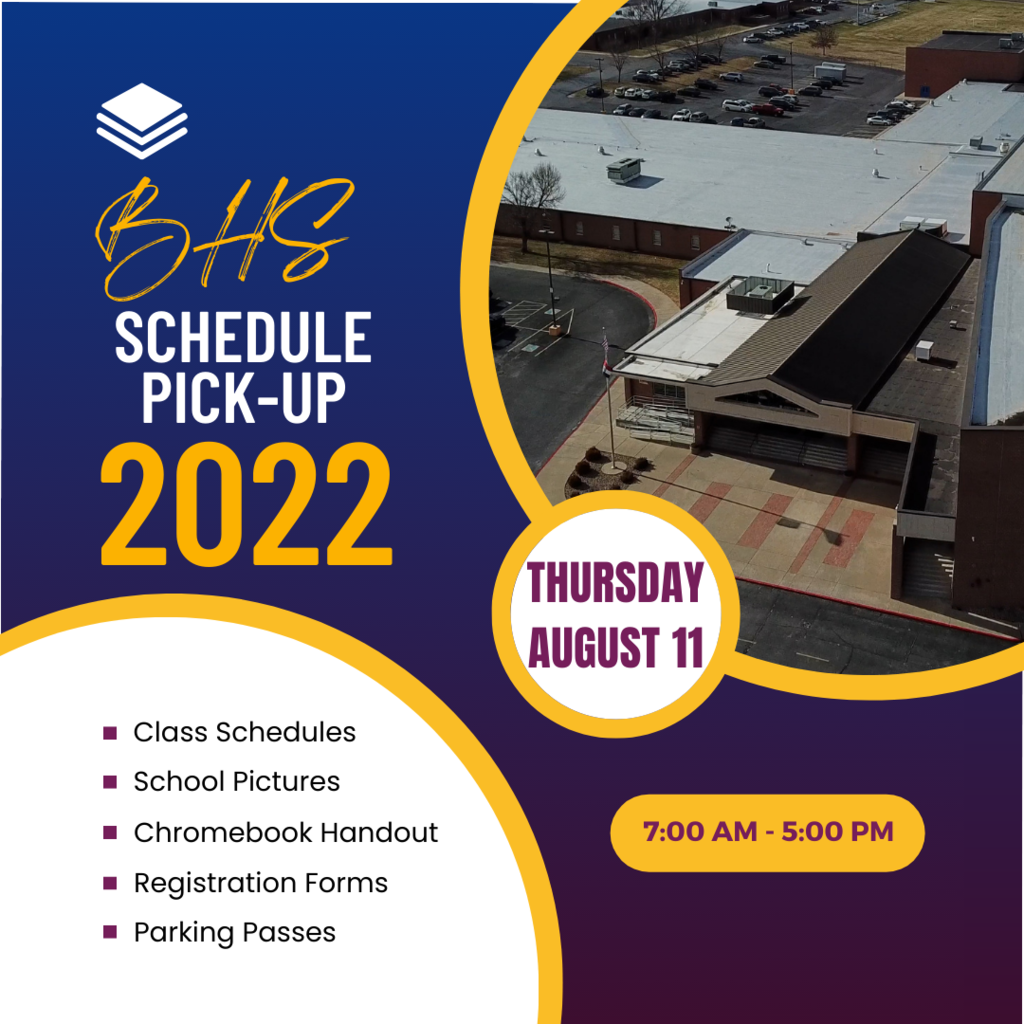 We are less than a month away from the First Day of School! #GoLiberators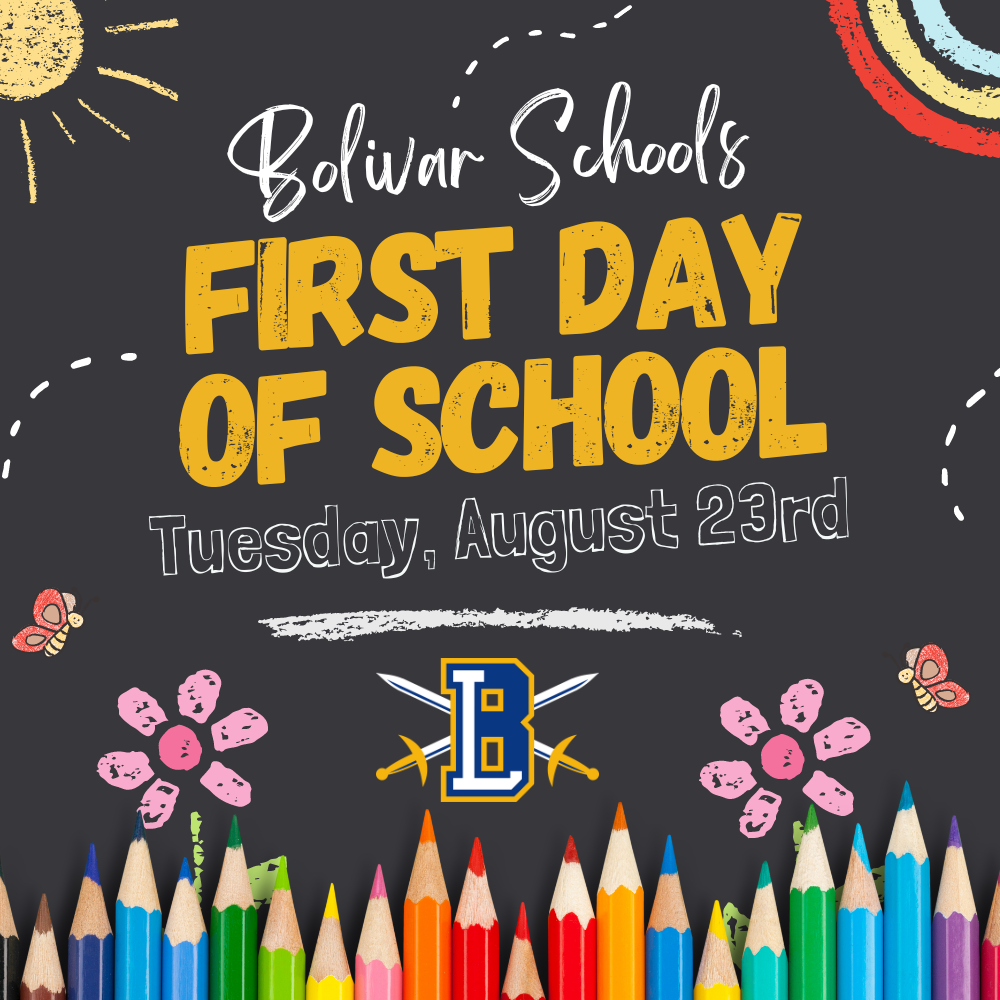 Liberators, it is almost time to register your student for the 2022-2023 school year! Beginning on Wednesday, August 3, all families can register their students online. Follow this link for more information and to get started:
https://www.bolivarschools.org/.../back-to-school
... From August 3 and on, our building offices will be open to assist you with enrollment. If you don't have a computer at home, we will have Chromebooks at our school buildings that you can use to register your student. If you are registering a student that is new to the Bolivar School District, you will need a birth certificate, immunization record, and proof of residency. We are excited to have your Liberators learning with us this year! #GoLiberators